So, you think you can be a journalist because your writing ain't half bad, eh?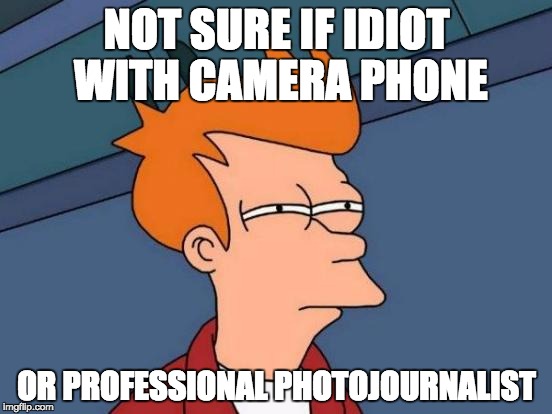 Think again.
A lecturer of mine (and former sports writer) once told me that when computers first started entering their newsroom, twenty or fifteen years ago, the overall reading quality of the paper dropped dramatically. "We were so focused on learning to use these strange new machines that we didn't pay attention to the writing itself."
Sociologist W. F. Ogburn spoke of "cultural lag": a situation in which culture and customs "lag behind" the advancements in a particular technology.
I think Ogburn's concept applies perfectly to the new, "multimedia" journalism. Design-wise, we had the coding technology to produce amazing features already ten years ago. However, far fewer PCs than today – let alone mobiles – had the processing power necessary to properly play those presentational features.
Same goes for smartphones. If you're writing an interactive or multimedia feature today, chances are pretty high that it will be read on a mobile phone, perhaps in a noisy subway or in the silence of an extremely boring lecture (don't do it, kids).
The great wager for a journalist in today's environment is being able to tell the story across different formats and outlets – but not the same story.
Nowadays, explainer videos, infographics, video snippets are all standard complements to the text package on any feature website. However, while this makes the story much more shareable, there is a tendency to merely re-present the same information in a variety of formats.
What the skilled multimedia journalist should do, instead, is produce "bits" that are understandable and interesting by themselves, and at the same time that encourage you to click and "read more".
Never before have more senses been involved in an online reading experience. However, to master them is still a work-in-progress for journalists.